Invisible Walls receives investment from Triple Dragon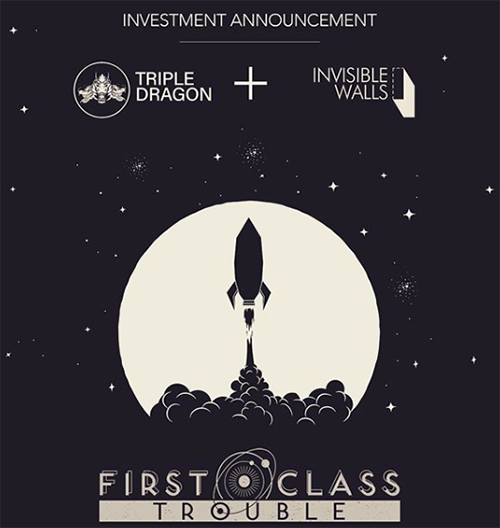 Triple Dragon has made a minority investment in Copenhagen based game development studio Invisible Walls. The Invisible Walls team is working on an exciting new project ("First Class Trouble") that uses its proximity-based voice chat functionality to create a new genre of social strategy and social interaction game play that is both fun to play and fun to watch.
Triple Dragon provides user acquisition and project financing and does not normally invest in game studios. However, in exceptional cases like Invisible Walls a studio investment will be considered. The quality of the team and product in development as well as the vision to create a fun and exciting new "social strategy" gameplay genre represented an opportunity that we could not pass up.
See here for a sneak preview of First Class Trouble: https://www.invisiblewalls.co/firstclasstrouble